your story is everything.
discover strategic marketing communications services trusted by:
we're now in an economy of connection.
People do business with people, not things.
But, if you're afraid to get out from behind your computer screen to tell your authentic story backed by a smart marketing communications strategy, you're remaining small — in both revenue and impact.
When you're no longer afraid to be truly authentic in all aspects of your marketing, your ideal clients will begin connecting with YOU like never before.
It starts by creating a conscious communications plan rooted in empowerment marketing and strong storytelling that'll give you the confidence to know precisely who you're talking to, what you stand for, and how to talk about it in the online space.
How do you know if my strategic marketing communications services are right for you?
If you feel like:
Every time you post on social media, you're getting little to no engagement (which means your potential clients aren't converting),

You're struggling to build a platform that distinguishes you in the digital world (so your incredible services aren't getting any traction),

Your existing clients aren't giving you regular referrals (because they're not clear on how to talk about you to their circles of influence),

You're not sure where or what to invest in when it comes to online marketing (and the money you DO spend doesn't bring in qualified leads),
It's time to revamp your marketing plan and your messaging — there's a big audience out there that wants to work with you, yet they currently don't believe your story or simply don't relate.
Here's where my strategic marketing communications services come in!
As humans, we're wired to protect the most vulnerable parts of ourselves, so it makes sense that you've been portraying an image for your brand or your business that you believe everyone wants to see.
Yet, in this new economy of connection, the key to your success is to show up authentically with everything you're saying/sharing/posting, especially if you want to stand out amidst the noisy hype of social media.
If you're willing to let people in, you'll open yourself up to a whole new level of business.
Unveil your unique origin story.
Discover exactly the right words to convey what you want to say and learn how to say it.
And, rely upon a smart marketing communications strategy for your unique business that engages, enthralls, and leads to real revenue.
Your audience is waiting to hear from you.
Are you ready?
Let's make your marketing beautiful.
Developing our brand story has been the single best investment I've made in my company to date.
Developing our brand story and strategy has been the single best investment I've made in my company to date. It informs everything we do — how we show up in our industry, how we message all forms of communication and all elements of our marketing. We avoided potentially time consuming and costly mistakes all because we figured out what we stood for as a brand and how that needed to translate to the marketplace. Without a doubt, our brand story is the absolute foundation our company is built upon.
~ Deborah Whitby, winner of the 2018 Austin Woman Magazine Award & owner of Austin Plumbery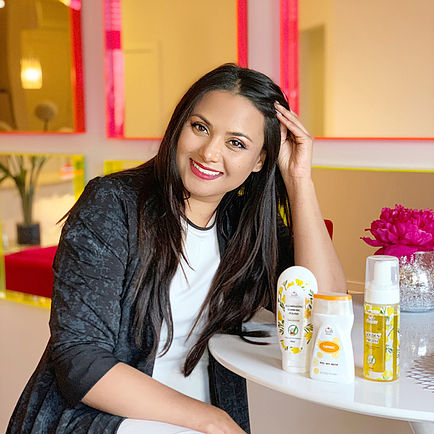 your strategies helped me navigate through gaps in my marketing, which was a huge challenge as a business owner.
You are absolutely wonderful to work with!! You introduced me to HARO and got me really excited about it, which got me so many great MEDIA FEATURES (refinery29, insider beauty) and leads on swag bag gifting — I can't thank you enough for that advice!
The strategies you use are very authentic and catered to my specific needs. They helped me navigate through some of the gaps in my marketing, which was one a huge challenge as a new business owner.
I started implementing marketing techniques from the book you gave me. The Invisible Selling Machine was SUCH an eye opener to how SIMPLE marketing could be and taught me how to learn my consumers.
You have SO much experience and talent in helping others GET A BOOST ON THEIR BUSINESS.
The tips you have are SO VALUABLE and can really MAKE ALL THE DIFFERENCE.
In fact, with the tips you gave me on how to become part of an IG pod, I was able to boost about 2-3k in following, but mostly it helped with ENGAGEMENT, which is much more important than the number of followers!
~ Rekha Panda, founder of RAEKA Beauty featured in BuzzFeed, HuffPo, Macy's and more.
If you're an entrepreneur in the health, wellness, beauty, or CPG markets, connect with me!